Enter The Run Walk Ride Pacesetter Awards
Entry Deadline December 15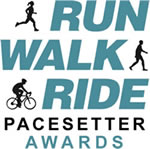 Don't be shy! Enter the Pacesetter Awards! We're eager to hear about the good work you did to promote your thon fundraising program in 2011.
We know successful athletic event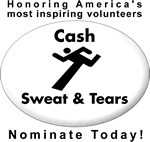 fundraising programs don't just happen. They spring from the hard work of teams of smart, strategic, detail-oriented and creative people.
The Run Walk Ride Pacesetter Awards recognize the best work in this growing field. They're open to nonprofit organizations, sponsors and agencies for work executed in the US or Canada in whole or in part in 2011. Winners will be honored at a gala awards luncheon during the Run Walk Ride Fundraising Conference.
 
Click here
to pay your entry fee online.
THE CATEGORIES ARE:
Best Recruitment Brochure
Best Print Advertising Creative
 
Best Online Video
Best Integrated Online Marketing
Best T-Shirt Design
Best Sponsorship Activation
Key Dates
December 15, 2011 – Entry deadline
March 7 – Winners honored at Run Walk Ride Fundraising Conference in Atlanta
Questions? Contact us at (914) 921-3914
Click on archive (above) to see 2010's winners.