2013 Conference Sponsors
The generous support of our sponsors enables the Run Walk Ride Forum to provide you with excellent opportunities to learn, connect and grow.
Blackbaud
Are you looking to take your online marketing, event fundraising, and web properties to the next level? From campaigns that are truly interactive, to providing participants with the ability to recruit their friends, family and colleagues through personal and team fundraising pages, Blackbaud has the tools you need to engage supporters and increase revenue.
Blackbaud is proud to support the Run Walk Ride Fundraising Council, the nonprofit community of peer-to-peer fundraisers, and the millions of individuals raising funds to make a difference.
Cathexis
Cathexis Partners helps non-profit and other socially minded organizations raise funds, expand house files and spread the word about their mission more effectively and more efficiently. Our services include website development (design, migrations/integrations, implementation, CSS/template deployment, social media integration and strategy), reporting, database management, IT consulting, technical support, custom training, copywriting, and project management. Cathexis has helped deploy hundreds of event fundraising websites for organizations of all sizes. For more information, visit www.cathexispartners
Charity Dynamics

More awareness, supporters, engagement, and donations, this is what nonprofits need to fulfill their mission and what Charity Dynamics delivers. We are online marketing agency focused on leveraging technology to generate results. Our solutions include strategic consulting, creative services, innovative technology and platform expertise. Charity Dynamics' team of industry experts focus on providing nonprofits with responsive and results oriented solutions, from concept and design through execution and analysis. We invest time to understand each client's mission, strategy and goals, utilize their data, consider their processes, and identify their resources to create integrated technology solutions that deliver long term value. We contribute to a client's cause, not take away from it.
CSRWire

CSRwire is the leading source of corporate social responsibility and sustainability press releases, reports and news. CSRwire members are companies and NGOs, agencies and organizations interested in communicating their corporate citizenship, sustainability, and socially responsible initiatives to a global audience through CSRwire's syndication network and weekly News Alerts.
Event 360

Research Sponsor

Event 360 helps organizations use events to create a better world. We specialize in immersive experiences, event fundraising, peer-to-peer engagement and social impact. Event 360 has developed and executed campaigns and events for a wide range of organizations, including the Alzheimer's Association, American Cancer Society, Dana-Farber Cancer Institute, National Wildlife Federation, National MS Society, Share Our Strength, PetSmart Charities, and Susan G. Komen for the Cure. For more information, visit www.event360.com or follow us on Twitter at @Event360.
Eventage

Since 1998, Eventage has been proud to produce quality events for the world's most prominent brands and the nation's most inspiring non-profits. Our Run/Walk/Ride services include event concepting, turnkey logistics and recruitment and retention strategies and execution. We've emerged as an industry leader in creating and executing the on-site participant experience, from ceremony development to interactive experiential elements. Based just outside of New York City, we produce events of all sizes from coast-to-coast. You can learn more and read case studies at www.eventage.net
Eventbrite

Events are a great way to raise money and awareness for a cause. Eventbrite provides affordable, easy-to-use tools that enable individuals and non-profit organizations to run successful events of all kinds - be it a Happy Hour fundraiser, fancy gala dinner, 5k run for a cause, or even a major benefit concert. In fact, over $59 million was raised for charities in 2012 alone through events organized on Eventbrite. To learn more, visit eventbrite.com.
FirstGiving

FirstGiving's online fundraising platform helps your organization empower your supporters to raise money online for your cause. With 10 years of experience in the space, our platform makes it easy to manage and run fundraising events and campaigns online, as well as take donations right on your organization's website.
Fundly

Fundly is the most widely-adopted and easiest-to-use crowdfunding platform for social good raising nearly $300M. As individuals become accustomed to social media they expect their run-walk-ride fundraising to be "Facebook Simple." Learn how your run-walk-ride event can leverage crowdfunding to reach more donors and raise more money more easily then you thought possible.
Fundraising Success
FundRaising Success is a practical guide for nonprofit organizations that helps development staffs raise money for and interest in their organizations' missions. Its main goal is to provide nonprofits with useful and pertinent information, strategies, and expert advice to help them generate the necessary fundraising revenue to fulfill their mission.
Global Cloud

DonorDrive® is a peer-to-peer social fundraising and event management software delivering big results for customers throughout North America. Our focus on the holistic interactive experience engages more people so you raise more support for your mission. Collaborating with you every step of the way is just how we roll to ensure a peak performance.

We're proud to sponsor the DonorDrive® Run Walk Ride Fundraising Scholarship Program to broaden the community of worthy organizations attending the Run Walk Ride Fundraising Conference.
GoodThreads

GoodThreads helps organizations to increase donations, awareness, and engagement through personalized merchandise for supporters to tell their stories and proudly demonstrate their support for your cause. Available via your website or in partnership with event fundraising vendors we are an easy, donations-positive means to supply supporters with personalized merchandise and receive donations from the sale of these goods. Your supporters can customize merchandise with text, photos and personalized messages, while the nonprofit maintains control of all branded aspects of the merchandise. To learn more, visit us at www.goodthreads.com,
mGive
mGive is changing the way people give.
mGive, a Mobile Accord service, established the mobile giving and engagement channel for nonprofits in the United States. Our experienced account management team actively works with your organization to maximize your mobile campaigns. mGive's groundbreaking approach to SMS technology has resulted in 10,000+ nonprofit mobile campaigns for over 500 nonprofit clients with more than 85% of domestic mobile donations powered by our mobile platform.
Mobile Accord works with nonprofit and nongovernmental organizations to enhance mobile activity around the world. mGive is just one service providing global impact.
For more information please call 866.720.3350 or visit
www.mGive.com.
,
Mighty Engine

Mighty Engine is a business strategy and communications firm that can help your cause, your organization, or your company get noticed. We pride ourselves in developing creative campaigns and strategies that truly educate and engage the public about important issues they need to understand and that move them to act. Born out of the nonprofit world, the Mighty Engine team has the talent and experience to develop smart, innovative campaigns, fundraising, and program development support.
The NonProfit Times

Nonprofit Trade Media Sponsor

The NonProfit Times, published 24 times yearly, is The Leading Business Publication for Nonprofit Management, reaching 85,000 readers across the country. The NonProfit Times is nationally recognized for its original research on a wide variety of important nonprofit sector topics. It contains stories regarding all business functions of the nonprofit, including the latest news, direct response fundraising, financial management, technology, legal, human resource issues and focused in-depth Special Reports. For subscription and advertising information, visit www.nptimes.com
OP3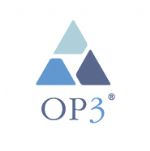 OP3 is a full service management consulting firm specializing in fundraising and cause-related marketing efforts for non-profit organizations and corporations with a philanthropic interest. Our name stands for the three uncompromising principles on which our business is built: OPPORTUNITY, OPTIMIZATION, OPERATIONS. With our diverse and extensive experience, OP3 can provide the strength of an entire organization to help a client meet their objectives, or tailor the scope of our services to support a very specific need. To learn more, visit www.op-3.com
Over the Edge

Over the Edge provides signature events for non-profit organizations across North America, and in 2013 we will embark on our international expansion. Through this event, participants are invited to raise pledges in exchange for the once-in-a-lifetime experience of rappelling over the edge of a local building. Well-known non-profits (Special Olympics, Boy Scouts, American Cancer Society, Autism Speaks, Make-a-Wish and many others) have taken the leap of faith to raise thousands of dollars and generate even more media recognition in their communities. With a 25% annual growth rate, Over the Edge continues to expand its reach and grow closer to achieving its mission of raising $50 million in 10 years for non-profits. To find out how you can host your own dynamic and unique fundraising event, visit us at www.overtheedgeusa.com or call 866.434.8776 (toll-free) or 902.826.7230 (fax). Sign up for a license at the 2013 RWRF Conference, and OTE will waive the first-year $500 registration fee.
Pursuant Ketchum

Serving over 12,000 organizations, Pursuant Ketchum is recognized as the unequivocal industry leader in organized fundraising. Building on our roots in fundraising counsel and campaign methodologies, we now provide a complete range of services covering the entire donor spectrum to meet the revenue growth needs of philanthropic entities. Visit us at www.pursuantketchum.com, or call 214.866.7700, for more information on how we can serve your organization.
Rock 'n' Roll Marathon Series
Organized by Competitor Group, the Rock 'n' Roll Marathon Series is the 'World's Largest Running Series' with more than 500,000 runners participating each year. Started as a single race in 1998, the simple idea of making running fun has transformed the U.S. running landscape by infusing the course with live bands, cheer teams and entertaining water stations, creating a block-party atmosphere for participants and spectators alike. Today the series of marathons and half-marathons has spread to more than 32 destination cities, drawing visitors from around the world.
Race weekend kicks off with a free Health & Fitness Expo with more than 100 exhibitors offering samples and showcasing the latest in running gear, sports apparel, health and nutritional information and much more. Events culminate with an entertaining finish line festival featuring some of the biggest names in music, with headliners like Pitbull, FloRida, Cheap Trick and Bret Michaels. Over the 15-year history of the series, charity partners have raised more than $278 million through the events for a variety of worthy causes and nonprofit organizations. For more information, please visit Competitor.com or follow @RunRocknRoll on Twitter.
Sage Nonprofit Solutions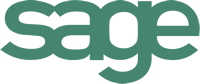 If you ever wanted to process credit cards or take donations on a cell phone, tablet or laptop in the field - anytime, anywhere, now you can with Sage Mobile Payments! Sage Mobile Payments offers the most secure mobile solution in the industry and absolutely no additional processing fees.
Sage Payment Solutions, a division of Sage North America, allows more than 155,000 merchants to accept multiple forms of payment, including credit/debit cards, electronic checks, Check21, gift and loyalty cards and recurring payments. Sage Payment Solutions has been providing businesses and organizations with electronic payment systems for more than 20 years.
For more information visit NA.Sage.com/sage-payment-solutions or call 866-646-3360.
Terri Lynn Quality Foods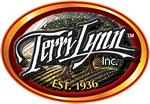 Family owned for over seventy-five years, Terri Lynn Quality Foods has been delivering premium gourmet nuts, hearty dried fruits and delicious confections for our cause partner organizations. Our promise and integrity delivers commitment and excellence with every unique fundraising solution. As an industry leader we take pride in our standards as a healthy alternative and value doing what is best for our charitable organizations and their communities. Our delectable products keep them asking for more and keeps the profit growing over the years. We are an easy, fun profitable fundraising solution. Visit us at www.terrilynn.com we would love to listen to you and make your next event or campaign a delicious success.
3BL Media

3BL Media is the leading CSR, Sustainability, and Cause Marketing Communications company. Using the most current web technology, social media, mrss feeds and blogs, we deliver your news and information to this rapidly expanding audience. We reach thousands of media points, professionals, consumers, social networks and online communities that care about what organizations are doing to improve society and the environment. 3BL Media's services ensure that your blogs, videos, press releases, podcasts and other announcements reach your intended audience in the way that are most receptive to, providing the greatest chance for them to take action.
Turnkey Promotions

Turnkey Promotions is a Richmond, VA-based company that is research and nonprofit focused. The company specializes in fundraiser and staff incentive programs that increase individual participant fundraising levels, lower administrative costs, and retain volunteers. CEO Katrina VanHuss is a sought-after speaker, presenting at national conferences for Blackbaud, Special Olympics, and the Run Walk Ride Council. It's common to hear her say from her office, "I love this job!" A prolific writer, she posts frequently to http://turnkeywow.com/tools.
Miles for Cystic Fibrosis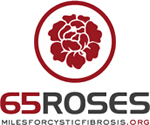 Conference Volunteers are provided by Miles for Cystic Fibrosis, an Atlanta-based 501c3 non-profit organization that hosts Teams 65ROSES and Rosebuds in a variety of races throughout Metro Atlanta and beyond, raising awareness of, and funds to support, people with Cystic Fibrosis and research to find a cure. Also host of the annual Big Peach Sizzler 10K race on Labor Day in Atlanta, Miles for CF brings dedicated volunteers to assist at a variety of other race-day and race-related events. www.milesforcf.org